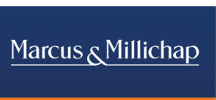 Founded in 1971, Marcus & Millichap (formerly Marcus & Millichap Real Estate Investment Services) marked the first initiative of George Marcus and William Millichap's pioneering approach to creating a diversified family of companies to service and lead the real estate industry. Since becoming a public company in 2013, the goal remains the same - to go far beyond typical real estate brokerage service offerings and to reinvent the way real estate transactions are facilitated. In the process, we strived to create a new platform that expanded investment choices for the buyer and maximized value for the seller. With over 1,600 investment professionals located throughout the United States and Canada, Marcus & Millichap is a leading specialist in commercial real estate, investment sales, financing, research and advisory services.​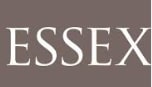 Founded in 1971, Essex Property Trust (formerly known as Essex Property Corporation) is one of Marcus & Millichap's earliest companies, as well as one of the most respected publicly traded real estate investment trusts (REIT) in the United States. Essex Property Trust is a fully integrated REIT that acquires, develops, redevelops and manages multi-family residential properties in selected West Coast communities.
Essex became a public company in 1994 and has since led the multi-family REIT industry with the highest historical total returns while achieving several consecutive years of dividend growth and being ranked among the top 5 percent of all public REITs. These key accomplishments are a reflection of the company's pioneering business practices, which have greatly influenced the evolution of the U.S. public REIT market.